Our Difference
When it comes to transportation, the problem never changes. A people transportation fleet needs a plan, based on where it is going each day. And to be efficient you need to pick the best plan. No matter what use case, if you have to plan more than one trip for your vehicle, the Vehicle Routing Problem means you have to look through a huge number of potential solutions to know if you picked the right plan.
Vehicle Routing Problem
Adjust the slider below to view number of routes vs. number of trips
There may be a hundred billion routes a vehicle fleet could complete.
Our customers are looking for just one. We're helping them find the best one.
Fleet Optimization
Pantonium's automated algorithms are being applied in many different people transportation markets. No matter the use case, our systems have the same goal. Give our customers the tools to get the most efficiency out of their fleet, while respecting real life requirements and restrictions.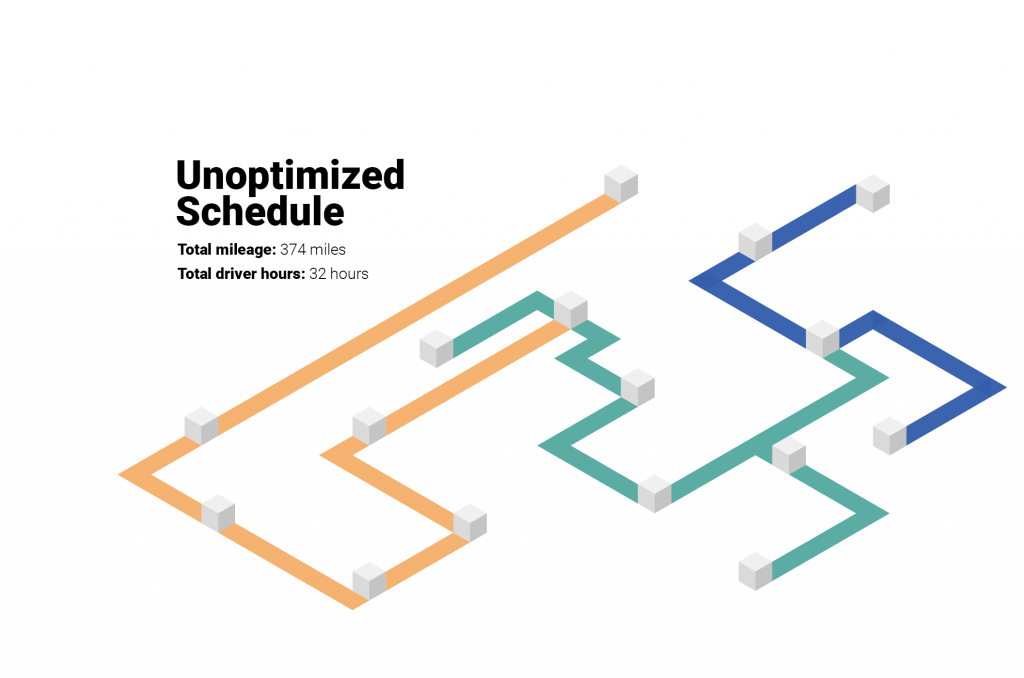 Pantonium's Technology
Pantonium's platform uses a combination of powerful algorithms and robust computing power to tackle the vehicle routing problem, while also supporting the operational needs of our customers.
Our Platform